Small island nations such as the Maldives are renowned for their resilience, given the geographical and climatic challenges they continually face.
This quality has passed from generation to generation influencing the changes and technologies that each of these nations and their economies have had to undergo and adopt to not only connect to a globalized world but also sustain their synonymous island lifestyle.
The Internet has helped considerably with this balance, allowing families and compatriots living and working on different islands to communicate and coordinate more fluidly as well as connect to education and business opportunities beyond their shores.
As these and other nations become more dependent on the Internet for their day-to-day lives, they come to expect it to be of a standard that allows all of their people and their economies to benefit from the latest services it transfers even in the face of potential outages.
IXPs Provide a Cost-Effective Solution to Increase Internet Resiliency
While small island nations would love the option to spend a thousandth of the USD $42 billion that the USA is spending to increase the resilience of its Internet infrastructure and performance it is not a reality nor in many cases necessary. Instead, there are many small investments these nations can make that can have a big impact on the overall resilience of their Internet, such as establishing an Internet Exchange Point.
An IXP is a physical and usually neutral location where different networks meet to exchange local traffic via a switch. To use an analogy, they are like an Internet bus depot, which all different networks can access (connect to) in one place to exchange passengers (local traffic).
| | |
| --- | --- |
| | Learn more about the Internet Society's 50/50 Vision to keep at least half of all Internet traffic in emerging economies local by 2025. |
The Maldives recently joined the ranks of islands to have deployed an IXP, thanks to the efforts of a community of network engineers who understood the benefits it could provide to the country's Internet users.
"Before the IXP, all local data was accessed and transferred via international transit peers," explained Ahmed Hafeez, Director of Network Solutions for SatLink and one of the founders of MVIX.
"This was very costly and increased the time to send and receive content."
Keeping traffic local instead of sending it via international routes provides better resilience, stability, efficiency, and quality improvements all at a lower cost.
Since MVIX launched in September 2022, nearly 3GB/sec of traffic that was sent by locals to other local networks, and traffic requested to and from Meta sites has not had to traverse international routes. (The latter of these points is due to MVIX hosting a Meta cache, which was a primary motivation behind MVIX's origin).

It has also improved the resilience of the country's Internet infrastructure (number of IXPs) and market readiness (affordability and peering efficiency).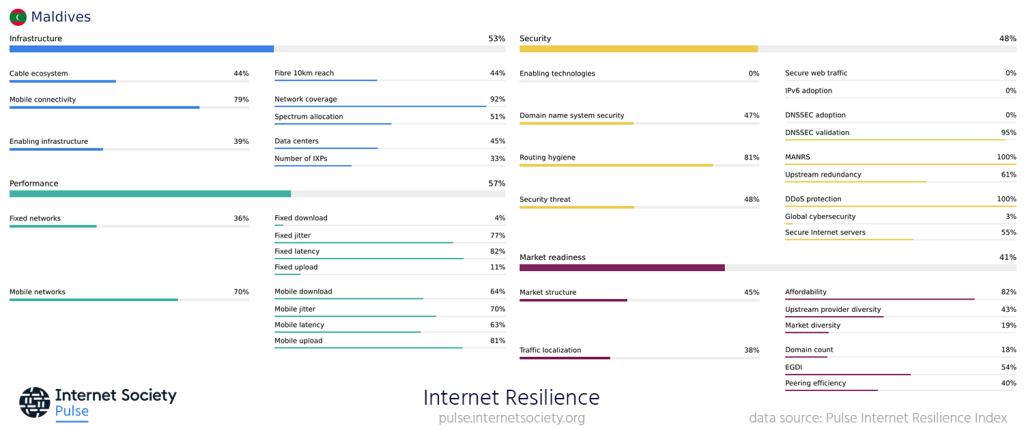 Let the Benefits Speak for Themselves
Currently, MVIX connects nearly half of the Maldives' networks to each other at an agreed-upon independent data center in the capital city, Male, which is accessible to those who connect to it 24/7. More than a quarter of the Maldives' 550,000 population lives in Male.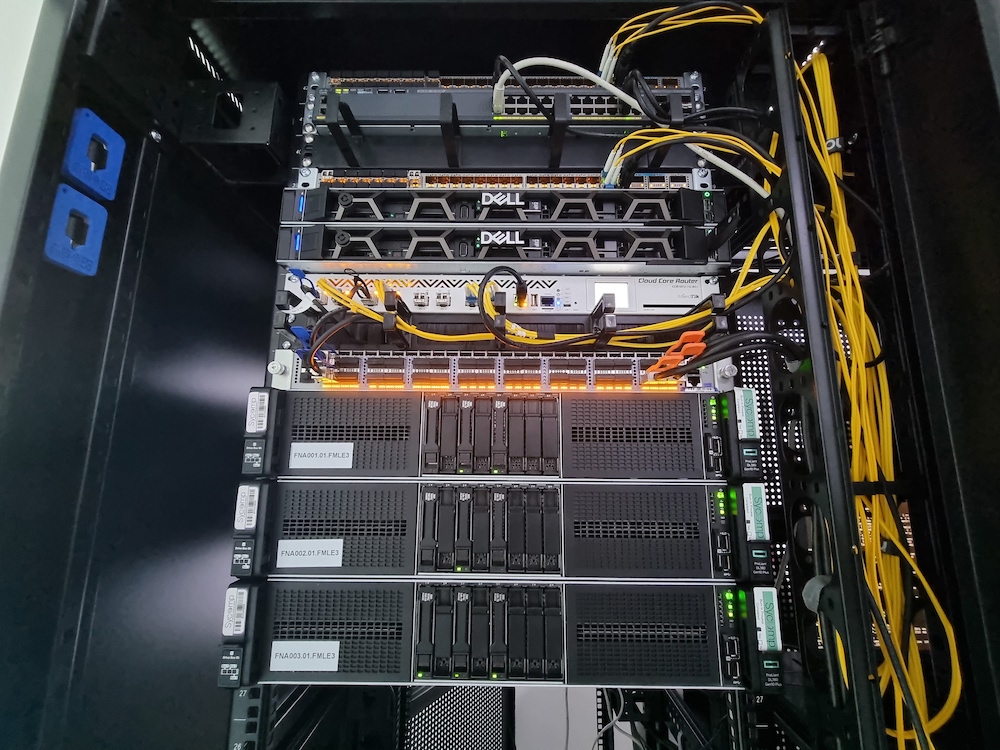 Ahmed says while initial interest in connecting to the IXP has been modest the team of three has set a goal to connect all networks by the end of 2024.
"The two big providers have established peering partnerships and their own content caches so they don't see the point," says Ahmed. "Instead we've been concentrating on building awareness of the performance benefits among smaller networks, such as those run by government and organizations."
"In the last 10 months, we've seen a 60% increase in traffic and are in negotiations to add more CDN caches within the next year to grow our international network reach."
Initial funding and support for MVIX were sourced through an MoU signed by APIX (supporting coordination), APNIC (providing training and technical assistance), the APNIC Foundation (part-funding), and the Internet Society (part-funding) which seeks to establish more IXPs in the Asia Pacific region.
"Since the IXP is established as a non-profit, this helps us raise initial funds for the deployment," says Hafeez.
"Working with APIX, APNIC, APNIC Foundation, and the Internet Society also allows us to benefit from all their experience."
Help Grow the Internet!
Building a successful IXP isn't just an engineering job. It takes time and effort to develop trust, common understanding, and mutual agreements in local communities. Contact the Internet Society IXP Team to learn how.