Iraq
13 June, 2023 01:00 - 05:00 (4 hours)
Local Impact
Iraq has again experienced an exam-related Internet shutdown, the sixth such scheduled shutdown by the government since 1 June 2023.
As we have repeatedly written about here on Pulse, Internet shutdowns cause great harm to a country's economy and society and are in our opinion NOT the appropriate mechanism to cope with potential exam cheating.
Data and Analysis
Cloudflare Radar measurements show the shutdown beginning around 01:00 UTC and resuming around 05:00 UTC on Tuesday, 13 June 2023.
IODA measurements show the similar drop.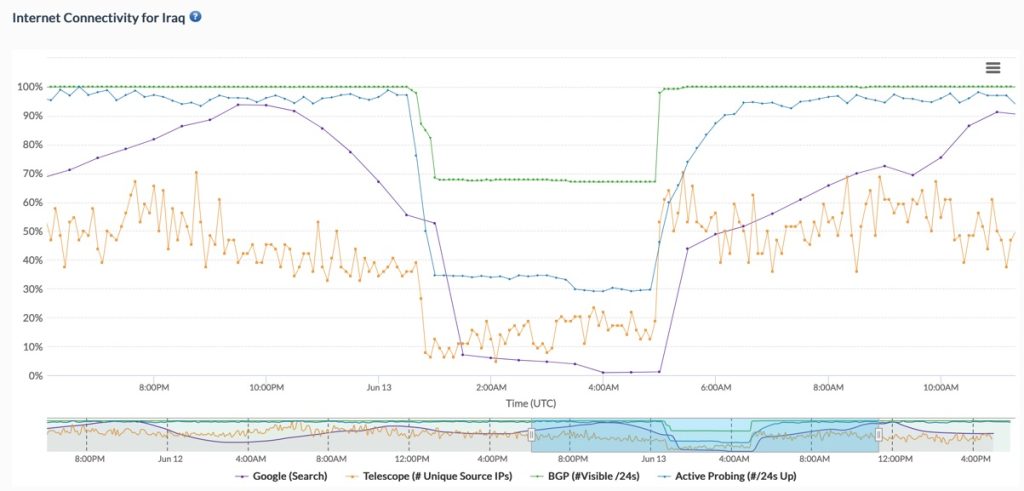 Google's Transparency Report also shows the near-total drop in web searches from Iraq.