Iraq
1 June, 2023 04:00 - 08:00 (4 hours)
Local Impact
Despite positive comments from the Iraq Ministry of Communication that they would consider not shutting down the Internet to prevent cheating during academic exams in Iraq, the government did go ahead and shut down the Internet for a four-hour period. Measurements from Cloudflare, IODA, and OONI all document this shutdown.
As we have repeatedly written about here on Pulse, Internet shutdowns cause great harm to a country's economy and society, and are in our opinion NOT the appropriate mechanism to cope with potential exam cheating.
Data and Analysis
IODA measurements show a drop in Internet connectivity in Iraq beginning around 12:40 UTC and resuming around 5:00 UTC.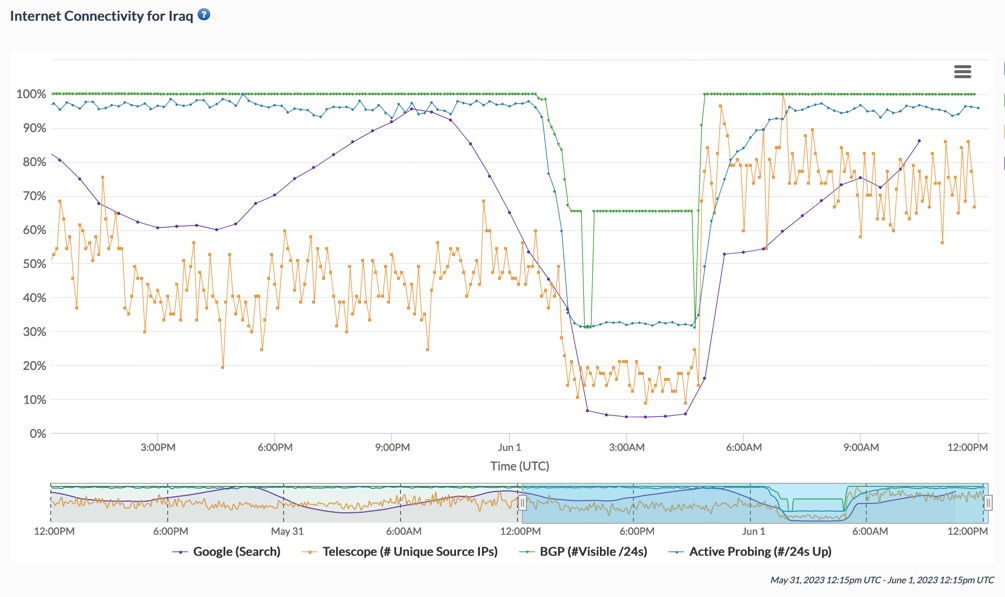 Cloudflare Radar shows a similar outage.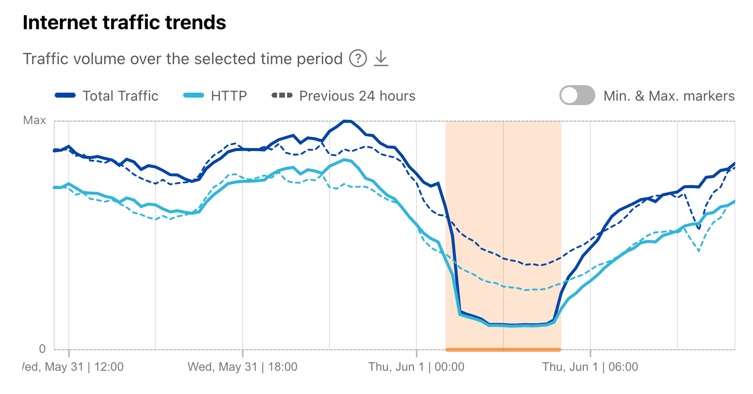 Conversations
https://twitter.com/CloudflareRadar/status/1664228819459268609
https://twitter.com/IODA_live/status/1664249666798583809