General entrance exams in Syria took place from 30 May to 21 June, 2022, and alongside them came Internet shutdowns implemented as a measure to combat cheating. As is the case since 2016, Internet access was disrupted for everyone, rendering Syria out of reach from the world for a few hours on each day with scheduled exams.

For the second round of exams, running between 1 and 11 August 2022, we have noticed distribution on 1, 4, 7, and 9 August.
The latest data and measurements related to the 2022 exam season can be found here.
This year the exams were scheduled as follows:
Formal Exam Schedule for the year 2022, Scientific and Literary Streams, first round
| | |
| --- | --- |
| Date | Exam Subject |
| 30/05/22 | Physics/Humanities |
| 02/06/22 | Arabic Language |
| 06/06/22 | Mathematics/Geography |
| 08/06/22 | French/Russian |
| 12/06/22 | Biology/History |
| 14/06/22 | National Education |
| 16/06/22 | Religion Studies |
| 19/06/22 | English Language |
| 21/06/22 | Chemistry |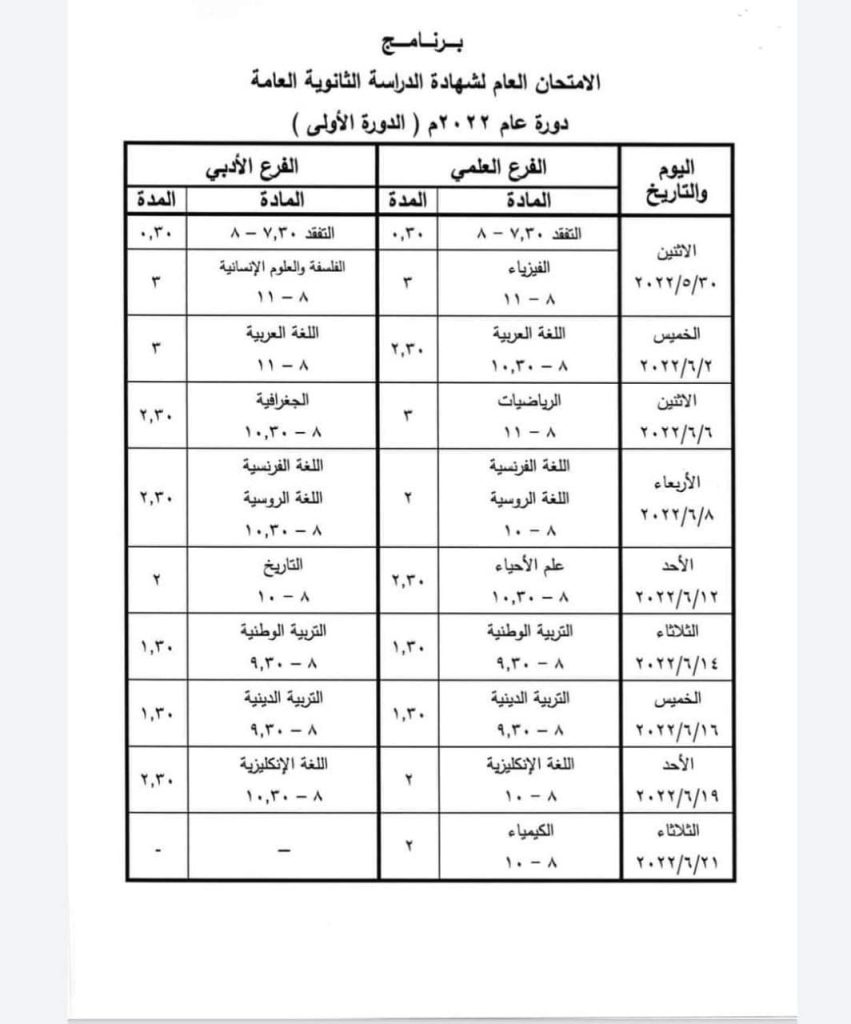 Formal Exam Schedule for the year 2022, Scientific and Literary Streams, second round
| | |
| --- | --- |
| Date | Exam Subject |
| 01/08/22 | Mathematics/Geography |
| 02/08/22 | French/Russian Languages |
| 03/08/22 | Religion Studies |
| 04/08/22 | Physics/Humanities |
| 07/08/22 | Arabic Language |
| 08/08/22 | National Education |
| 09/08/22 | Biology/History |
| 10/08/22 | English Language |
| 11/08/22 | Chemistry |
Table 1 — Based on an official statement from the Syrian Government. Source
Previous shutdowns
2021 Exam Season:
2020 Exam Season:
2019 Exam Season:
---
Photo by abd sarakbi on Unsplash