Sudan (the)
19 April, 2023 00:00 - 24 April, 2023 16:00 (5 days 16 hours)
Local Impact
Sudan has experienced multiple Internet interruptions as fighting between the army and paramilitary forces intensified in Khartoom and beyond.
According to Reuters, Sudanese provider MTN was ordered to shutdown the Internet on 16 April but connectivity was restored shortly after. After several days of disruptions, the country was completely disconnected from the global Internet by 23 April 2023.
Because much of Chad's upstream connectivity is provided by Sudatel through SudaChad, Chad is also experiencing Internet disruption as a knock on effect.
Experiences
Internet in #Sudan is down for most providers, and the ones working are patchy and will go down soon. Mostly because major telecom towers were damaged. I'm currently hotspotting from MTN but won't have it for long.
Losing internet in such circumstances is terrifying.

— Hamid Khalafallah (@HamidMurtada) April 24, 2023
Data and Analysis
KanarTel (AS33788) faced partial disruptions from 19 April, followed by near-full disconnection from 21 April. Sudatel and MaxNet faced full disruption at 00:00 23 April. SDN-MOBITEL faced disruptions from 00:00 24 April. You can see the disruptions as they appeared on measurements collected by IODA, Google Transparency Report, and Cloudflare Radar below. On 16:00 24 April, Sudatel and SDN-MOBITEL came back online. These two networks serve over 75% of the market.
This disruption is also affecting Internet service in neighbouring Chad.
IODA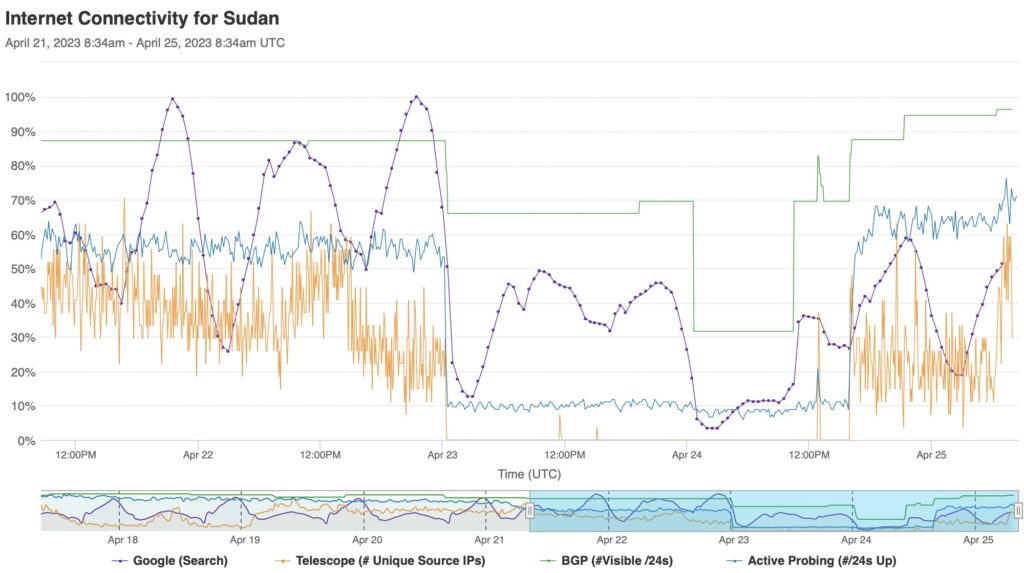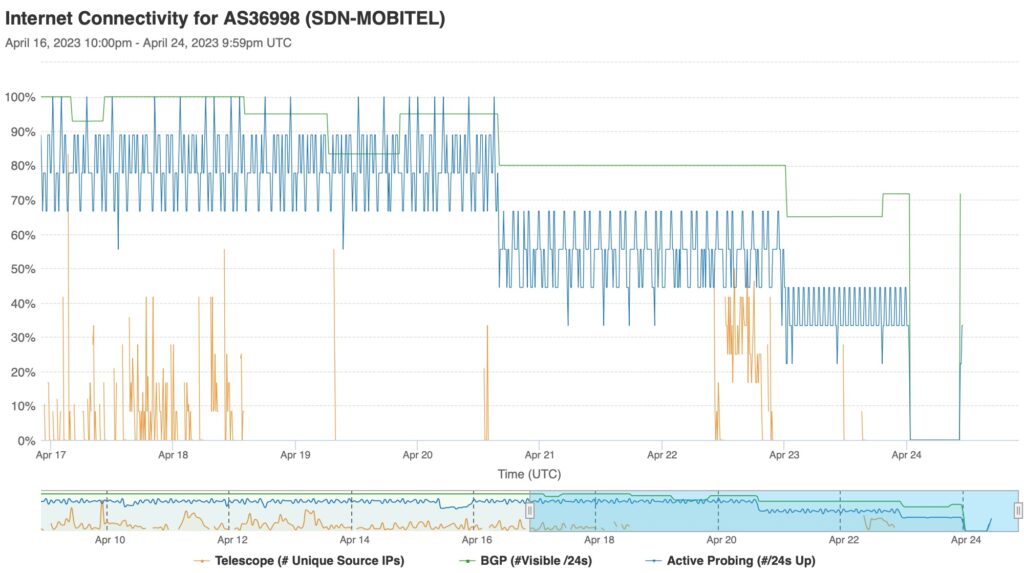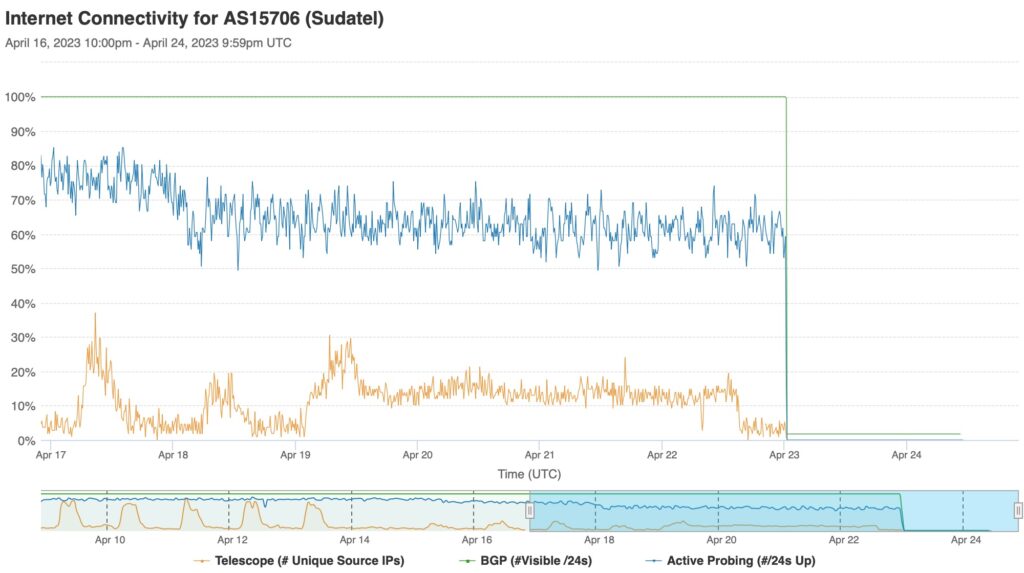 Cloudflare Radar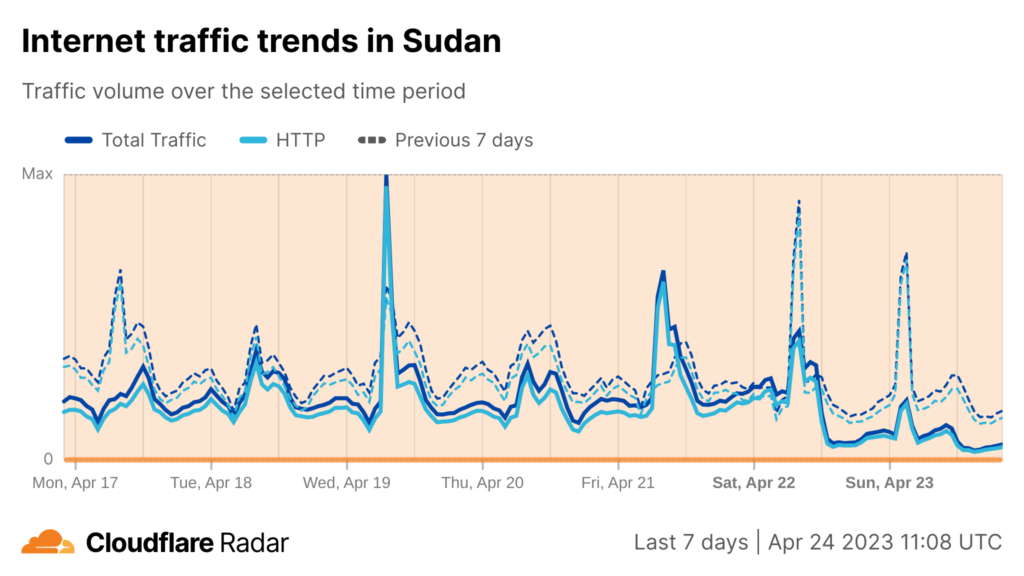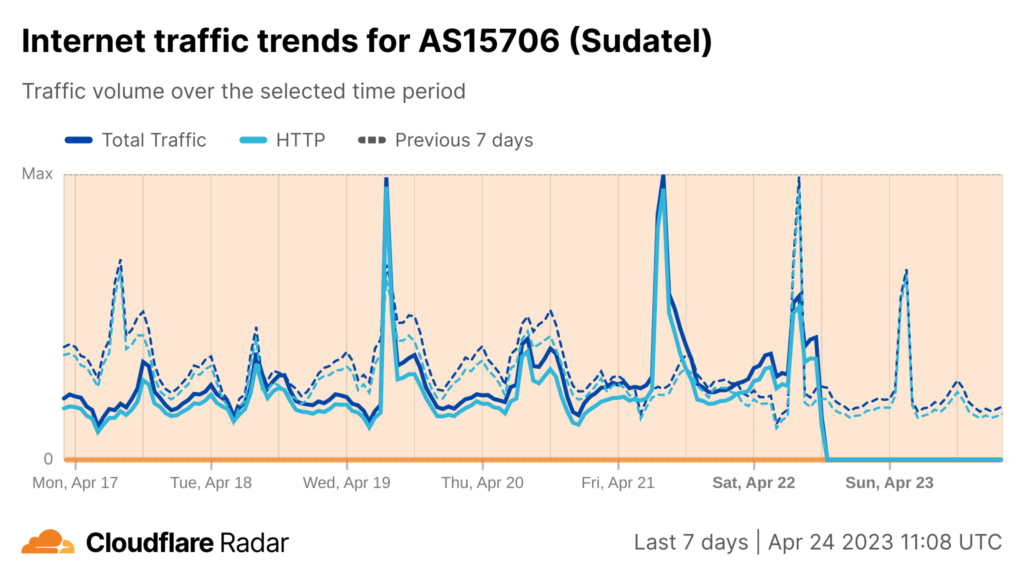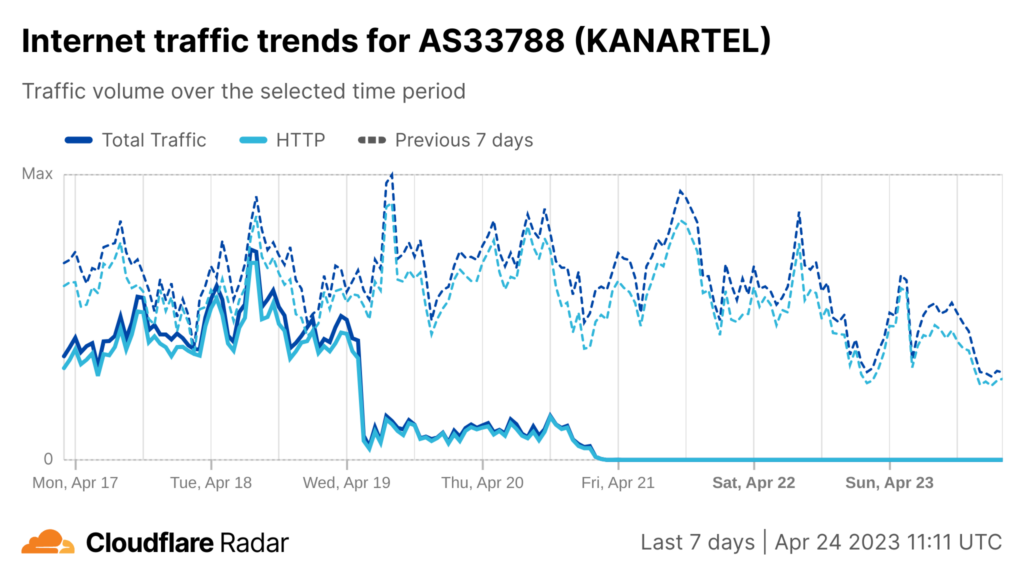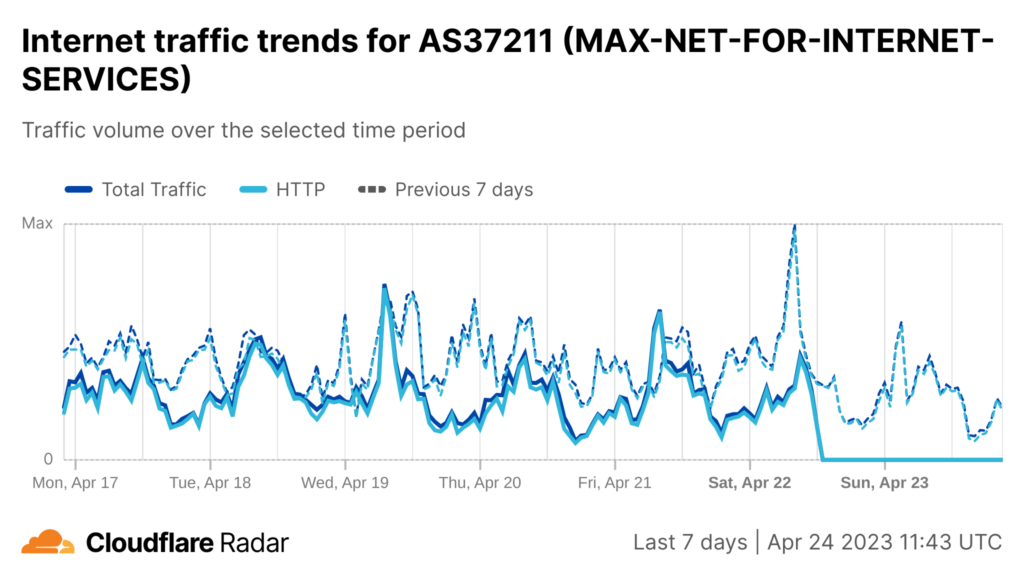 More from Cloudflare Radar: https://radar.cloudflare.com/sd
Google Transparency Report